Questions You Need To Ask Yourself Before Getting Homework Help Online
One secret I have learned in my stay in this world is that it is good to question yourself before performing a certain process, mainly when it is new. So, if you want online homework help, ask questions before starting the process. It will help you understand how assignment help services work, among other reasons.
Do you know the questions to ask yourself before you begin? Maybe you do, maybe you don't. Luckily this article will highlight the most common questions students ask themselves before they approach essay helpers. I hope it will be of help to you.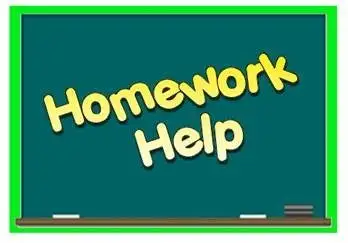 What Benefits Do I Get When I Seek Help?
All of you ask yourself what they will gain when they seek homework assistance. The list of the benefits is endless. I will share a few. The primary advantage is that you will get good scores. Other reasons include you will get 24/7 assistance. You can rest and work on other important aspects of your life. You will get a personalized learning experience, etc.
How Do I Place An Order On Tutoring Websites?
Now that you know the benefits, I know you are wondering how you place an order. Maybe you have literature homework. How do you get the help? You simply open a homework help website, like this one of ours, go to the "place order" section, and follow the steps described. It's that easy.
How Much Will I Pay For Assignment Help And How Do I Do It?
You have already seen on our website that we offer affordable homework assistance services. You have read the above paragraph. You now know how to place an order. How much will you pay is the next question that will run in your head.
We consider many factors when coming up with charges. You do not need to know about these factors, but if you want, you can look at the "Payment Policy section." How do you know the exact pay? Just place the order, and at the end, our website system will tell you the amount you should pay for your homework.
We accept all online payment platforms. If you want to use PayPal, Skrill, MasterCard, or any other means, we have you covered.
Will I Be Told When My Assignment Is Complete? Will They Email, Text, Or Call?
You have seen how to pay for an assignment. But then again, you ask yourself, how will I know the order has been completed? We will email, text, or call you as soon as our experts finish your homework. You will just choose your preferred notification method when you register with us.
Do You Check Plagiarism Of My Paper
You usually don't have enough time to check for plagiarism. Then another question hits you, do these assignments help websites check plagiarism before sending the completed homework? The answer is yes. Our homework experts check the plagiarism of all assignments using any platform you want and send you the plagiarism report together with the assignment.
Is my Personal Information Safe With Assignment Help Websites?
We have done the first, second, and third assignments for you. You then come across a news article that mentions how privacy issues are rampant nowadays on internet-provided services. Instantly with a little shock, you ask yourself, is your personal information protected on our assignment help website?
Yes, we use encryption and protection software to ensure the utmost protection of your personal information. In fact, we have never had a privacy issue since we commenced homework help services.